In today's digital space where a lot is happening at once, it's easy to miss out on the news. Here are highlights from this week's tech news brought to you by Techative.
In tech news this week (46), Kuda raises Africa's biggest seed round, find out how to win a free Macbook, and how to become a data scientist and a Barter ambassador.
KUDA raises $10 million – Africa's biggest seed round
We want to bank every African on the planet, wherever you are in the world.

-CEO KUDA, Babs Ogundeyi
With a mission to become the go-to bank for Africans at home and abroad, the Nigerian financial startup and mobile-first challenger, Kuda, has raised $10 million seed fund. Nigeria seems to be a fertile ground for financial technology companies because, since its launch in September 2019, Kuda has processed up to $500 million transactions monthly and have attracted investors like Target Global. The startup had previously raised $1.6 million in a pre-seed round.
2. Facebook's new snapchat feature now available on Instagram and Messenger
The ever-competitive and monopolistic company, Facebook, has once again added a new feature to its outlets: Instagram and Messenger. The Snapchat-like feature, which was earlier deployed on the social site Facebook, has been replicated on Instagram and Messenger. Facebook Inc. team is definitely working tirelessly to ensure that they are on top of their game.
3. Are you a Junior Techie? Get a MacBook for Free
Are you a young techie in need of a PC? Your time has come 😀. Enyata is encouraging 50 techies with a Macbook. This is because they believe that Nigeria and Africa at large is the next technology hub of the world. Check out the application process.
4. Paid Traineeship in Lithuania for Data Scientists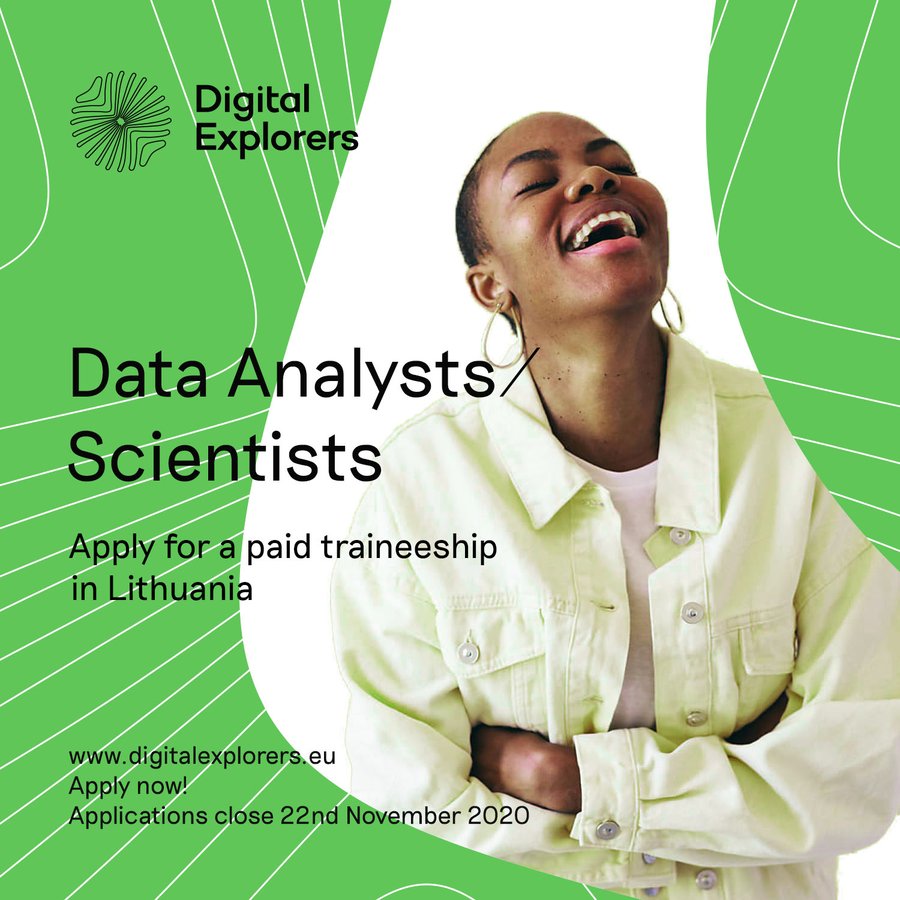 In a bid to breach the gap between women and the digital world, Digital Explorers has opened applications for the all-women-track, data science training. This is a paid training that will be held in Lithuania, Europe, and a great opportunity to kickstart your career as a data scientist with the world's best. Click here to view the requirements and application process.
5. Become a Barter Ambassador
Flutterwave has just launched an ambassadorship program for undergraduates to represent one of its products, Barter, on campuses across the nation with an opportunity to earn up to $1500. This referral and ambassadorship program earlier adopted by ALAT by Wema and UBA seems to be working as these banks are currently having great patronage from young Nigerians. Check it out.